Description
Cast:Sushant Singh Rajput, Herry Tangri, Fawad Khan, Kiara Advani, Disha Patani, Anupam Kher, Bhumika Chawla, Rajesh Sharma
Director:Neeraj Pandey
Based On:Cricketer Mahendra Singh Dhoni
Plot
The movie follows the journey of Mahendra Singh Dhoni, a budding cricketer from Ranchi becoming the Indian captain. Source: Wikipedia
Review By OakShow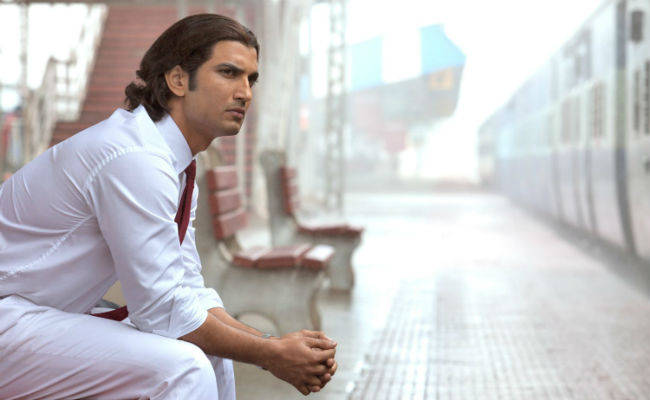 The Movie starts with Dhoni's childhood, where he wants to play football instead of cricket and later enterig into wicket keeping.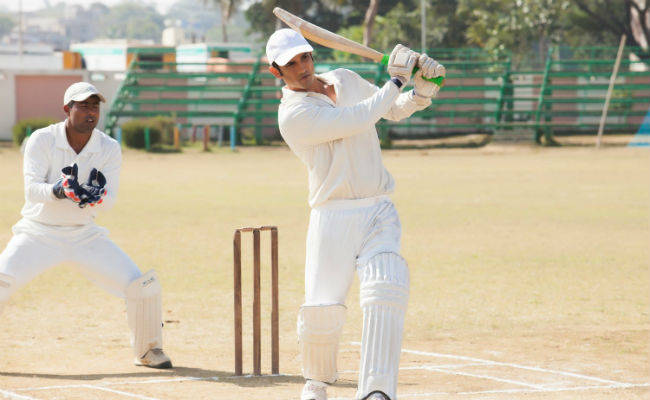 Movie's first half tells the story of Dhoni before becoming a international cricketer, that includes the struggle he had made inorder to support his family also staying in cricket. We can also experiance a taste of Yuvaraj Sing's teenage in the first half.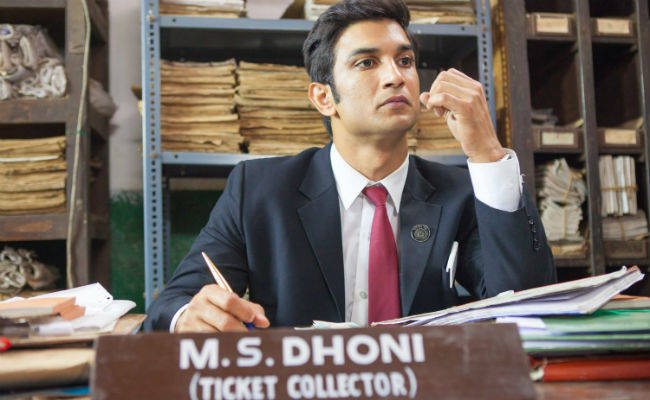 The secod half begins with Dhoni impressig the selection crew to get a chance to enter into the Indian cricket team.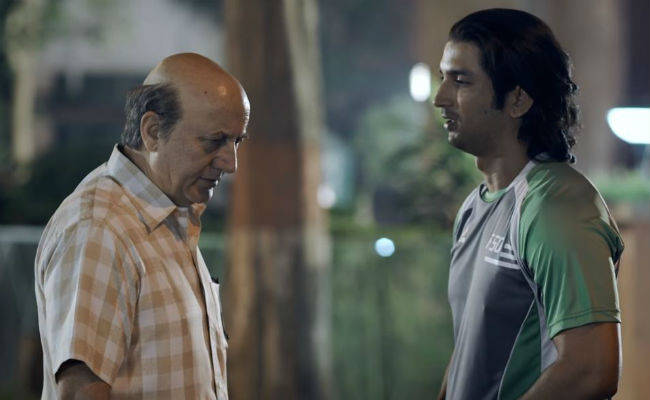 The rest of the story shows the love interests of Dhoni's life and showing the original footages of the matches that Dhoni had played in which the face of Dhoni's morphed with Sushant Singh Rajput and the other players appear as they are.
Plus Points
1.Sushant Singh Rajput's acting
2.Neeraj Pandey's Direction
3.Plot
4.Screen Play
5.Rest of the cast
Negative Points
1.Showing the real footage with morphing Sushant Singh Rajput's lacks alot of realestic graphics.
2. Showing the footages for all the matches
Reviews & News(After Release)
'MS Dhoni: The Untold Story' , 'Sarbjit' make it to Oscars listBy:Times of India‎‎‎
Box Office: M. S. Dhoni: The Untold Story becomes the fourth movie of 2016 to gross Rs. 200 crores worldwide ... By:Bollywood Hungama‎‎‎
M.S. Dhoni – The Untold Story: 3rd Friday Box Office Collectio By:koimoi‎‎‎‎
MS Dhoni The Untold Story box office collection day 14: Sushant Singh Rajput film to break Akshay Kumar's record? By:The Indian Express‎‎
MS Dhoni The Untold Story box office collection: Sushant Singh Rajputs film hits high and scores big By:India Today‎
MS Dhoni The Untold Story movie review: Sushant Singh Rajput's MSD is reduced to singing, romancingBy:The Hindu‎‎
M.S Dhoni: The Untold Story revieBy:The Indian Express
'MS Dhoni: The Untold Story' early reviews: Praise for Sushant Singh Rajput By:Firstpost
MS Dhoni The Untold Story movie review: Making Dhoni great again! By:India Today
MS Dhoni The Untold Story movie review: Film gets stumped when MSD is getting started By:The Indian Express‎‎
MS Dhoni The Untold Story quick take: Sushant Singh Rajput's role of a lifetime By:Hindustan Times‎
News(Before Release)
MS Dhoni: The Untold Story's pitch report is here By:The Indian Express
MS Dhoni: The Untold Story has hit a six in Tamil Nadu even before its release By:Firstpost‎
Dhoni biopic 'MS Dhoni: The Untold Story' not banned, says Pakistan's CBFC chief By:Times of India
We'll live up to hype around MS Dhoni The Untold Story, says Neeraj Pandey By:The Indian Express
Neeraj Pandey: We'll live up to hype around 'MS Dhoni - The Untold Story' By:Times of India‎
MS Dhoni: The Untold Story will get the widest Bollywood release in history By:Hindustan Times‎‎
Gautam Gambhir ahead of release of 'MS Dhoni — The Untold Story': Cricketers don't need biopics By:Firstpost‎‎
'MS Dhoni: The Untold Story' is a tale of hard work and success: Sushant By: The Hindu‎‎
M.S.Dhoni - The Untold Story | Main Keeper Batsmen Hoon | Dialogue Promo 2 By: YouTube‎‎
PHIR KABHI Video Song | M.S. DHONI -THE UNTOLD STORY | Arijit Singh | Sushant Singh Disha Patani By: YouTube‎‎
Sushant Singh Rajput transforms into MS Dhoni in a blink, watch video By: The Indian Express
Watch Phir Kabhi Song From M. S. Dhoni – The Untold Story| Ft. Sushant & Di By: koimoi‎
If he ( MS Dhoni) decides to be an actor then we need to think of Plan B : Sushant Singh Rajput By: The Indian Express
New Posters