Description
Main Cast with Roles

Anshuman Jha Rajaram10 episodes, 2020
Tara-Alisha Berry Madhu10 episodes, 2020
Jagat Rawat Mama / ...10 episodes, 2020
Aakash Dabhade Gopal8 episodes, 2020
Rani Chatterjee Raani / ...6 episodes, 2020
Vipin Sharma Durga Prasad5 episodes, 2020
Nehal Vadoliya Nanda5 episodes, 2020
Leena Sharma Madhu's Mother3 episodes, 2020
Murari Kumar Laadhu Ram / ...3 episodes, 2020
Harshita Khushwaha Asha3 episodes, 2020
Ghanshyam Garg College Peon / ...2 episodes, 2020
Ravi Sharma Vishambar (Madhu's Father)2 episodes, 2020
Prashantt Guptha Barber Raju2 episodes, 2020
Majid Khan Old Man / ...2 episodes, 2020
Isha Chabbra Madhu's Bua1 episode, 2020
Amrita Das Gupta Chhoti Bahu1 episode, 2020
Ashmita Jaggi Inspector Gayatri 'Geetu'1 episode, 2020
Tarun Chauhan Mr. Nair1 episode, 2020
Kenisha Awasthi Miss Rita (Teacher)1 episode, 2020
Rajinder Sharma Baniya1 episode, 2020
Jignesh Joshi Anil- Laadhu's son1 episode, 2020
Ambika Pushpa1 episode, 2020
Saurabh Madhu's Friend's BF1 episode, 2020
Juhi Banana Girl1 episode, 2020
Prakriti Sapna1 episode, 2020
Prabhjyot Singh Sardar Kid1 episode, 2020
Chandru Bhan PT Teacher1 episode, 2020
Neelam Brinjal Girl1 episode, 2020
Sanket Married Man1 episode, 2020
Komal Married Woman1 episode, 2020
Sidharth Bhardwaj Bookseller1 episode, 2020
Garima Jain Abhinetri Indurekha1 episode, 2020
Jarnal Constable NathuRam1 episode, 2020
Vivekanand Jha Golu Dhobi1 episode, 2020
Aashish Khandelwal Guitar Boy1 episode, 2020
Mohit Shaving Guy1 episode, 2020
Vipin Nayyar Sandesh- Scooter Rider1 episode, 2020
Kunal Oberai Lorry Cleaner1 episode, 2020
Mohit Parashar Chhoti Bahu's Husband1 episode, 2020
Abha Paul Sarita Nair1 episode, 2020
Piyus Vaibhav1 episode, 2020
Leena Sharma Madhu's mother1 episode, 2020
Madhu Sharma Fat Receptionist1 episode, 2020
Avtar Singh Chaiwala1 episode, 2020
Gurjant Singh Barber Boy 11 episode, 2020
Shikha Sinha Sonu Dhoban1 episode, 2020
Sukhwinder Lorry Driver1 episode, 2020
Snower Sania Vasudev Sadhana1 episode, 2020
Vineet Kid Vendor
Director: Aryan Sunil
Plot

Meet Pati Patni Aur Woh, the quintessential writer of the 80s who spoke the lingo of the Hindi heartland - literally. The 10 episodes feature stories of passion intertwined with turbulent day-to-day scenarios from Pati Patni Aur Woh's real life.SourceIMDB
Pati Patni Aur Woh Season 1 All Episodes
| Epsiode | Title | Poster |
| --- | --- | --- |
| S1-Ep1 | Neeche Terahvin Upar Shaadi | |
Mohan's wife Surabhi has left his side forever, but is still beside him. After the demise of his wife Surabhi, Mohan is very eager to get married. He intents on getting married immediately because this is his wife's wish, who is pestering him to go forward with it. Confusing, right? To clarify your confusion, you need to watch the full episode of the latest Hindi web show Pati Patni aur Woh online only on MX Player for free.
| | | |
| --- | --- | --- |
| S1-Ep2 | Chai Me Cheeni!! | |
Mohan is all captivated and engrossed in the beauty of Rimjhim, his new wife. Although he finds himself being attracted to her and hard to resist the feeling of being with her, he has to stay away. Although officially married and in the sacred bond of wedlock with her, he is forced to put up the excuse of being a Brahmacharya in front of her. But why?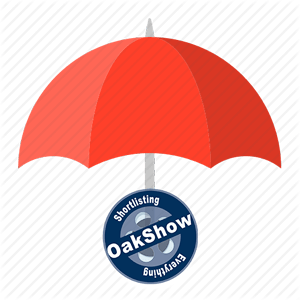 6.2/10
| | | |
| --- | --- | --- |
| S1-Ep3 | Jai Bajrang Bali!! | |
Mohan is unable to spend time with his newly wed wife Rimjhim alone. In anticipation, he gets some alone time with her and gets to know her, he plans a secret date with her. But as luck would have it, first they get attacked by some goons and then another uninvited guest gatecrashes their secret date.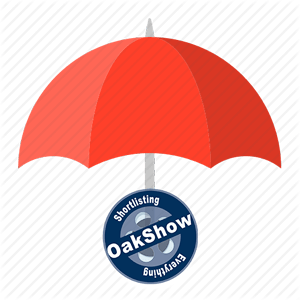 6.1/10
| | | |
| --- | --- | --- |
| S1-Ep4 | Lottery Ka GST | |
Rimjhim visits Mohan at his shop, and she turns out to be lucky for him as the day turns out to be the most profitable one for Mohan. His sales go up the roof and the customers keep coming in, however his idea of promotions turns out to be dangerous for him. How does this plan mess up his life more?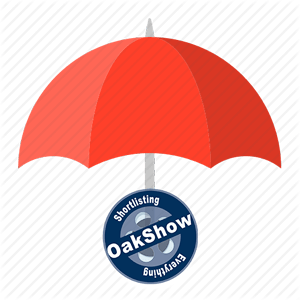 6.5/10
| | | |
| --- | --- | --- |
| S1-Ep5 | Sorry Sorry Sorry!!! | |
Mohan and Rimjhim are planning their honeymoon with much excitement and desire for each other. But Mohan is still trying to manage his distance with her and pretending to be a brahmacharya. Rimjhim is trying to get her husband out this vow, and Srurabhi on the other hand is making her own plans.
| | | |
| --- | --- | --- |
| S1-Ep6 | Radha Aur Krishna | |
Watch Pati Patni Aur Woh Full Web Series Online on MX Player Owing to his strange behaviour, Rimjhim meets with a priest who tells her the whole truth. Knowing that Mohan has not been truthful to her, Rimjhim decides to confront him. As she calls Mohan to talk to him, Surbhi's ghost appears to hold him back. Later, Mohan does get ready to talk to Rimjhim and tell her about Surbhi's ghost. Will he be able to do it? Will Surbhi let Mohan tell Rimjhim the truth?
| | | |
| --- | --- | --- |
| S1-Ep7 | Dating Ki Class | |
Dating Ki Class
| | | |
| --- | --- | --- |
| S1-Ep8 | Love Letter | |
Love Letter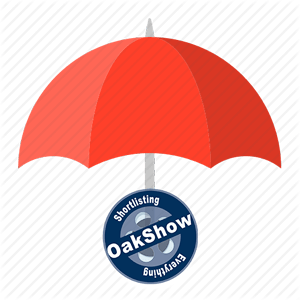 6.5/10
| | | |
| --- | --- | --- |
| S1-Ep9 | Didi Ki Mukti | |
Didi Ki Mukti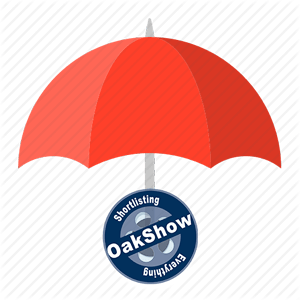 6.3/10
| | | |
| --- | --- | --- |
| S1-Ep10 | Kat Gaya Cake | |
Kat Gaya Cake
Imdb
​Pati Patni Aur Woh​ - An MX Original Series​ - Official TrailerBy:Times of India - 11 June,2020